BidSearch collects government bids and RFPs for all industries from federal, state, local, and educational organizations nationwide and delivers them straight to your email inbox.
Information
Technology

Education
Services

Professional
Services

Healthcare &
Medical Supplies

Sports &
Recreation

Construction &
Engineering

Vehicle &
Equipment

& Other
Categories
BidSearch gives you the best coverage with the best price.
100

k
Open Government Bids
105

k
State & Local Agencies
Nationwide Coverage
BidSearch includes both open and closed government bids and RFPs from more than 100,000 federal, state, local, and education organizations nationwide, including some Canadian provinces.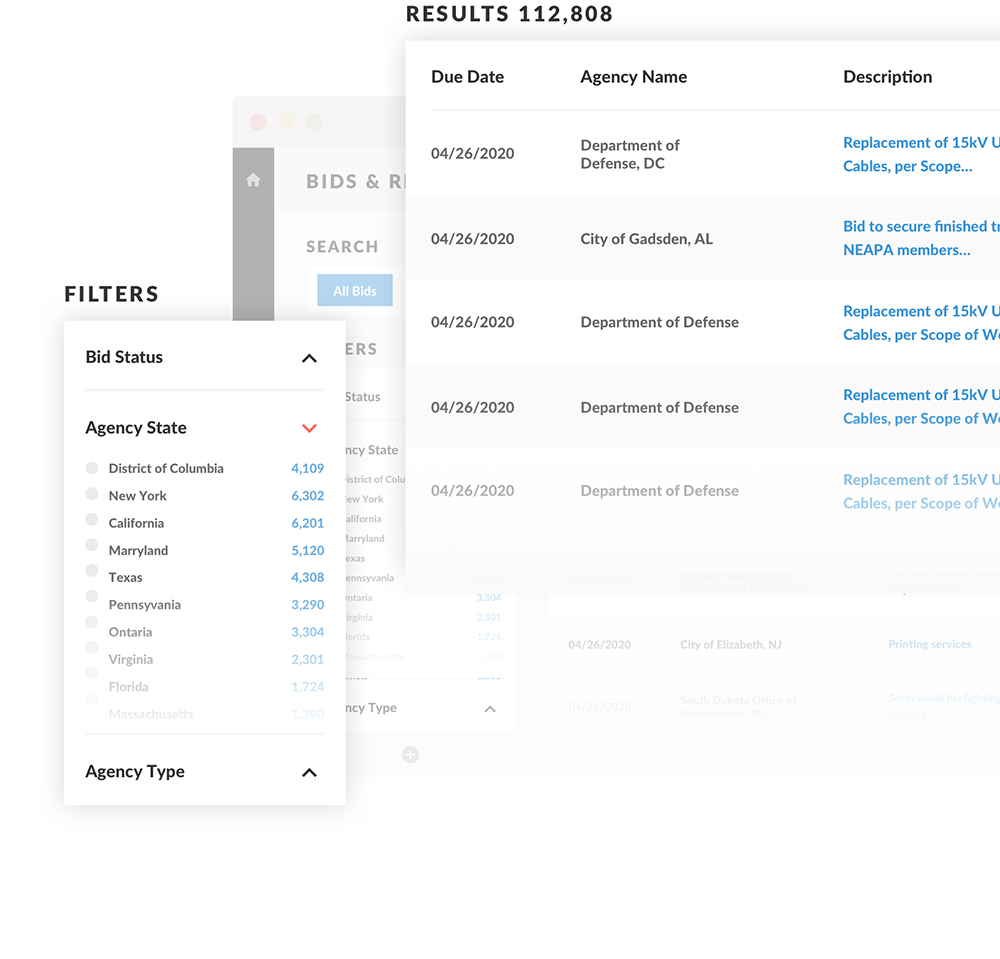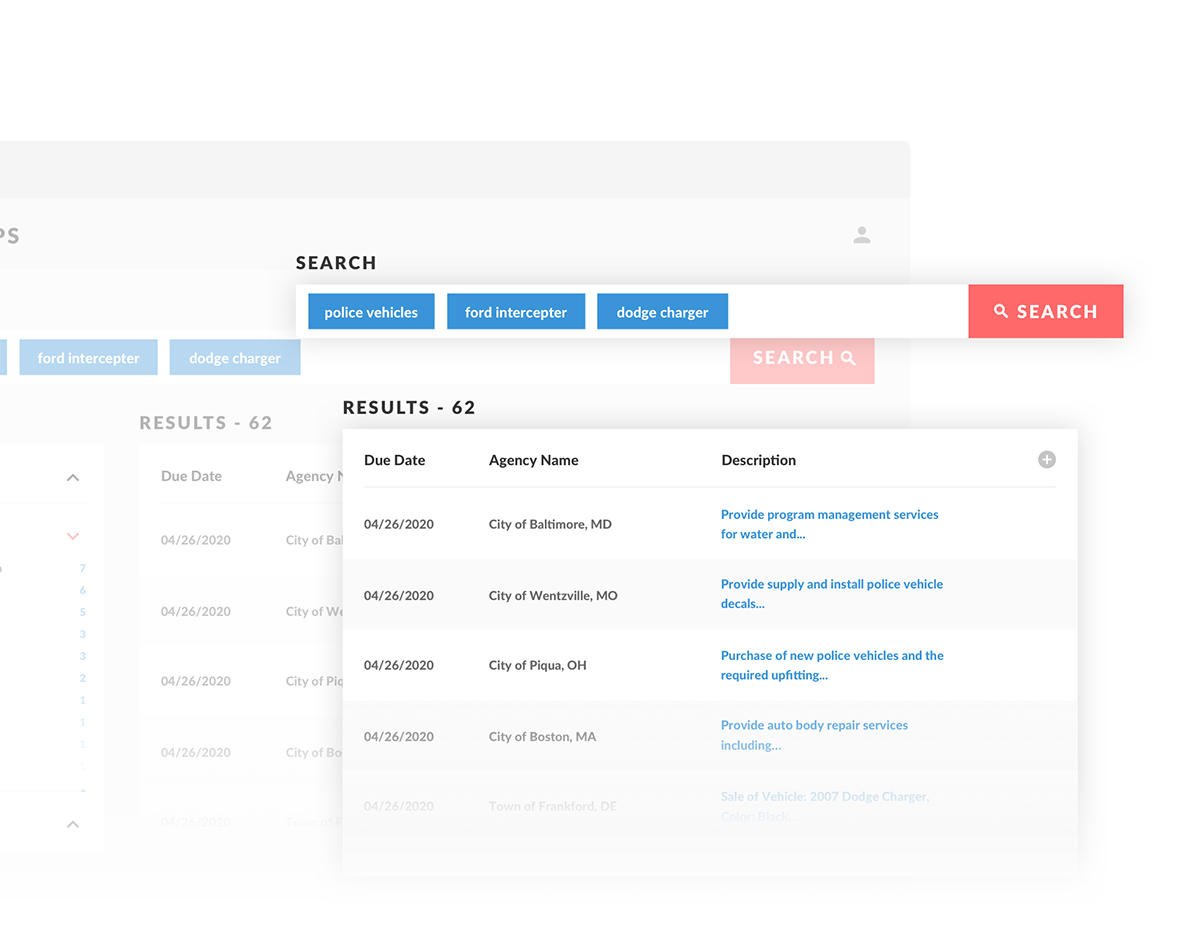 Powerful & easy-to-use
Some bid sites only let you choose to be notified by category. However, categories can be way too noisy. With our powerful search, you can use keywords to better target the government bids you want to be alerted about.
Organize with Lists
Using our Lists feature, you can save and organize bids making them easier to track. Lists are also a great way to share and assign work with your team.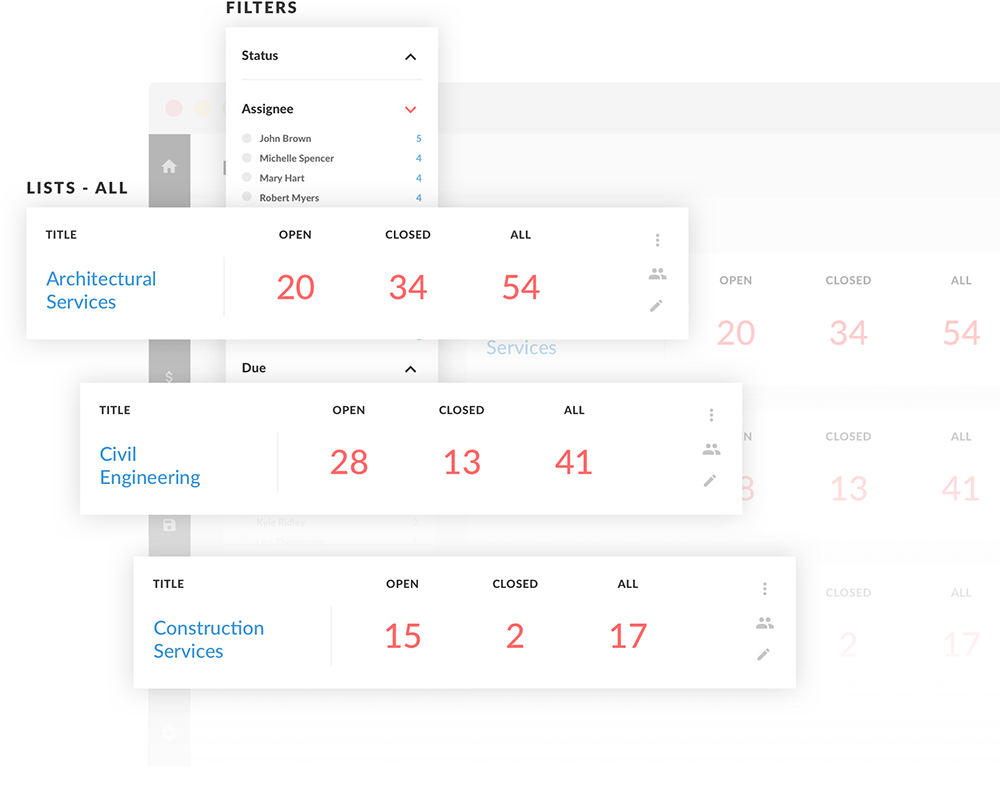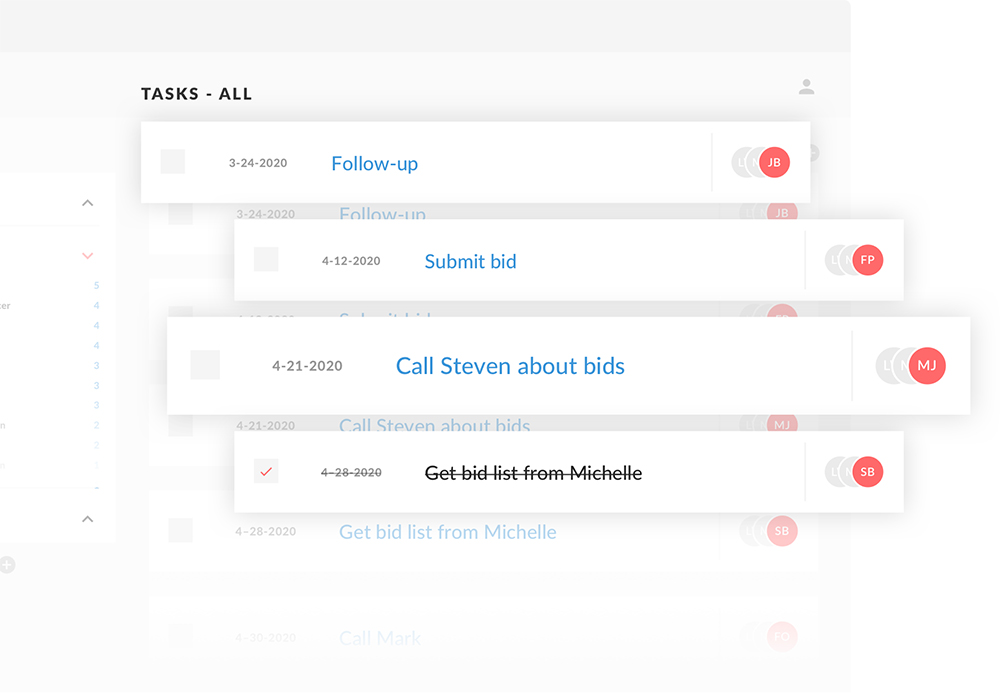 Simple Task Management
BidSearch includes a simple task management system, allowing you to create a task on any bid. Creating a follow-up task is a great way to ensure nothing slips between the cracks.
Agency Contact Information
Besides the contact information provided on the RFP itself, BidSearch includes key contacts for most agencies on their agency profile page. This gives you other ways to reach the agency for more information or relationship building opportunities.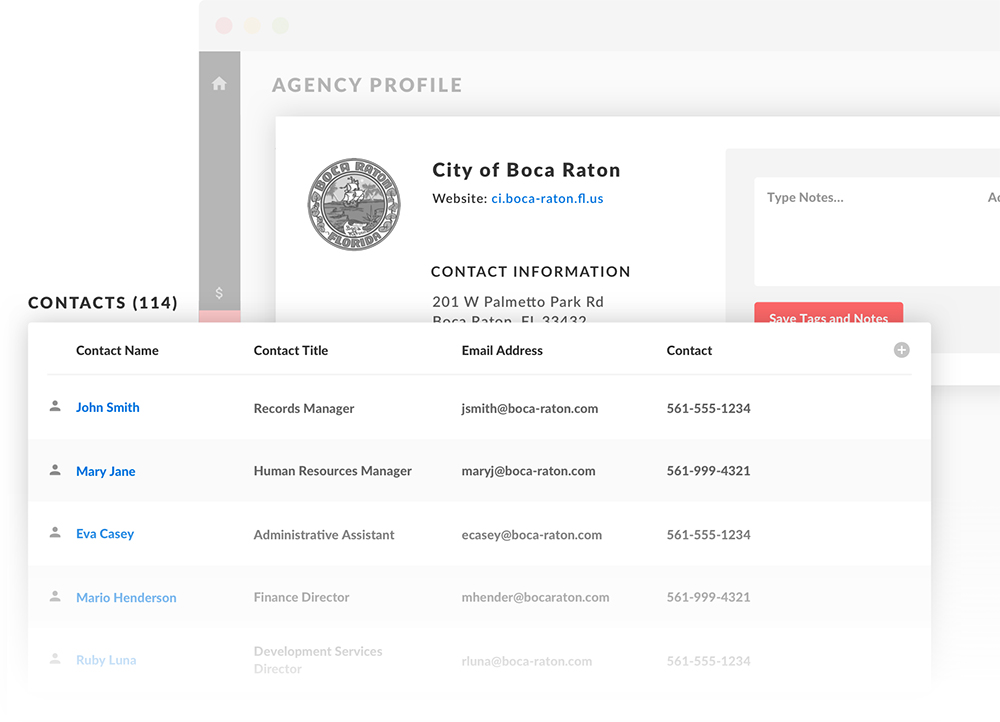 Pricing & Plans
All plans include a 14-day free trial.
At the end of the trial, your credit card will be charged monthly. There are no commitments and no contracts. You can cancel any time from your account settings.
Basic

Number of users

1

Daily email notifications of new bids close
Number of saved bid searches close

Pro

Number of users

1

Daily email notifications of new bids check
Number of saved bid searches

3

Team

Number of users

5

Daily email notifications of new bids check
Number of saved bid searches

Unlimited
Is the trial really free?
Can I really cancel anytime?
Yes and yes! While we do ask for your credit card upon creating your account, this is for verification purposes and protects us from scrapers who want to take our data. If you cancel before the end of your trial, you will not be billed. At the end of the 14-day trial, you will be charged the monthly subscription price you select. At any time, you can cancel directly from within the app under Account > Billing, just click the "Cancel Subscription" button. If you have any trouble at all and wish to cancel, you can also contact us via that chat in the bottom right corner of this page. Simply tell us the email associated to the account and state you wish to cancel. No questions asked. We want all our customers to be happy, even if that means letting them walk away.
Sign up for FREE